Top Picks - Medical Equipment
Orliman Collection
Choose the area to be treated to find out the appropriate orthopedic products.
If you prefer to search by pathology, range or product name, use the menus below.
Learn more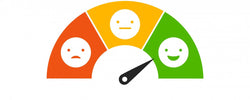 Your feedback and reviews are important to us!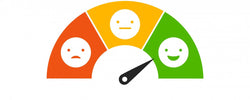 Your feedback and reviews are important to us!
Welcome to Arabian Home Health Care – Your Premier Source for Medical Equipment and Supplies in Dubai
Are you in search of top-quality medical equipment and supplies in Dubai? Look no further! Arabian Home Health Care is your trusted partner for all your medical needs. Whether you're a healthcare professional or a patient looking for essential medical equipment, we've got you covered. At Arabian Home Health Care, we understand the importance of reliable medical equipment and supplies. That's why we offer a comprehensive range of products to meet your specific requirements. Our extensive inventory includes:
CPAP Machines:
Ensure a good night's sleep with our CPAP machines, designed to treat sleep apnea and improve your overall well-being.
Portable Oxygen Concentrators:
Stay mobile and independent with our portable oxygen concentrators. Breathe easy wherever you go.
Commode Wheelchairs:
Enhance mobility and comfort with our range of commode wheelchairs, providing convenience for individuals with mobility challenges.
Home Health Products:
Discover a wide selection of home health products to support your recovery and maintain your health in the comfort of your own home. Our commitment to quality and excellence has made us the go-to medical supply store in Dubai. Here's why you should choose Arabian Home Health Care:
Wide Selection: We offer an extensive range of medical equipment, ensuring that you find exactly what you need.
High-Quality Products: We source our products from trusted manufacturers, guaranteeing their quality and reliability.
Expert Advice: Our knowledgeable and friendly staff are here to assist you with product selection and answer any questions you may have.
Convenient Online Shopping: Browse our products and place orders online for a hassle-free shopping experience.
Fast and Reliable Delivery: We ensure prompt delivery to your doorstep, so you can start using your medical equipment without delay.
Competitive Prices: We offer competitive pricing to make top-quality medical equipment accessible to everyone.
Arabian Home Health Care is dedicated to serving the healthcare community and individuals in Dubai with the best medical equipment and supplies. Trust us as your one-stop destination for all your medical needs. Don't compromise on your health. Contact us today or visit our medical equipment store in Dubai to explore our extensive range of products. We're here to provide you with the medical solutions you deserve.